Exfoliate and Soften
Regular price
Sale price
MRP: Rs. 990.00
Unit price
per
Inclusive Of All Taxes
Quantity: 30 grm
Our special Spring Collection Ubtan has a silky smooth texture that feels like freshness touching your skin & restoring all the essential nutrients, for a naturally healthy skin. It is suitable for all skin types, leaving your skin feeling smooth & glowy. Made with infusions of 20+ herbs this rich ubtan is truly fantastic for your skin
Benefits
exfoliate gently 

smoothen & soften skin 
 

reduce uneven skin tone 

Leave on as a mask 
HOW TO USE

Scoop out the ubtan and mix with water apply on face neck, arms or body.
The ubtan can be mixed with Rose nectar face mist or yogurt/milk for more benefits 
 
INGREDIENTS IN FOCUS

Saffron: Rich in Vitamins & Minerals, Saffron enhances skin tone by reducing pigmentation & dark spots.

Masoor Dal: Brighten up your skin with a natural exfoliator that removes intense dirt & skin impurities easily.

Calendula: Calm inflammation and soften skin
 

Almond Flour: With the richness of Vitamin E, it protects your skin against UV rays for a glowing skin always.
 
COMPLETE INGREDIENTS

Red Lentils (Masoor Dal ) powder,
Prunus Amygdalus Dulcis (Sweet Almond) Flour,
Calendula Officinal (Calendula)  flower Powder,
Colloidal Avena Sativa (Oat Kernel) powder,
Glycyrrhiza Glabra (Licorice) Root powder,
Hibiscus(Hibiscus) Sabdariffa Flower powder ,
Sesamum Indicum (Sesame) Seed Oil.,
Azadirachta Indica (Neem) Leaf Powder,
Crocus sativus (saffron) flower powder,
Curcuma (Turmeric) Longa Root  powder,  
Sodium Gluconate*,
Sodium Benzonate*,
Rosa Damascena (Rose)Flower Oil,
Schinus Molle(Pink Pepper) Fruit Oil.
ADDITIONAL INFORMATION

Keep the product in a cool dry place away from sunlight and closed at all times.

For external use only. Avoid contact with eyes, If contact occurs, rinse thoroughly with cool water. Conduct a patch test on your skin before proper application. To test your skin for allergy, apply a 1-inch patch on the inner, lower arm, rub it in and leave for 24 hours, observing any signs of a reaction. If you are already using several actives in your regime, kindly consult the team for details.

As our products are handcrafted with natural & organic ingredients in small batches, there may be slight variations in their color and aroma.

Refer to brand website for updated complete ingredient list.

This product is manufactured by:

RAS BEAUTY PRIVATE LIMITED C/o Adithya Bio-Tech Lab & Research Pvt Ltd, 14&15/7, Nandanvan Road, Chandanidih, Raipur, Chhattisgarh, India, 492099.

Country of Origin- IN
FAQ

What is Ubtan?

Ubtan is a traditional Ayurvedic beauty treatment that originated in India. It is a herbal mixture of various natural ingredients like turmeric, sandalwood powder, gram flour, and other herbs that are ground into a fine powder and mixed with water, milk, or rose water to form a paste.

What are the benefits of using Ubtan?

Ubtan has numerous benefits for the skin, including exfoliation, brightening, nourishing, and improving the complexion. It helps to remove dead skin cells, unclog pores, and reduce inflammation. Ubtan also has anti-aging properties, as it helps to stimulate collagen production and improve skin elasticity.

Is Ubtan suitable for all skin types?

Yes, Ubtan is suitable for all skin types, including sensitive skin. However, it is always recommended to do a patch test before using any new skincare product.

How often should I use Ubtan?

You can use Ubtan once or twice a week, depending on your skin type and the results you are looking for. Overuse may cause dryness and irritation.

Can Ubtan be used on the face and body?

Yes, Ubtan can be used on both the face and body. It is a versatile skincare product that can help improve the overall health and appearance of your skin.
 

Can Ubtan be used by men and women?

Yes, Ubtan can be used by both men and women. It is a unisex skincare product that can help improve the skin health of anyone.

How should I store Ubtan?

 Ubtan should be stored in a cool, dry place in an airtight container to prevent it from getting exposed to moisture and humidity. It is also recommended to use a clean, dry spoon or spatula to scoop out the required amount to maintain hygiene.
View full details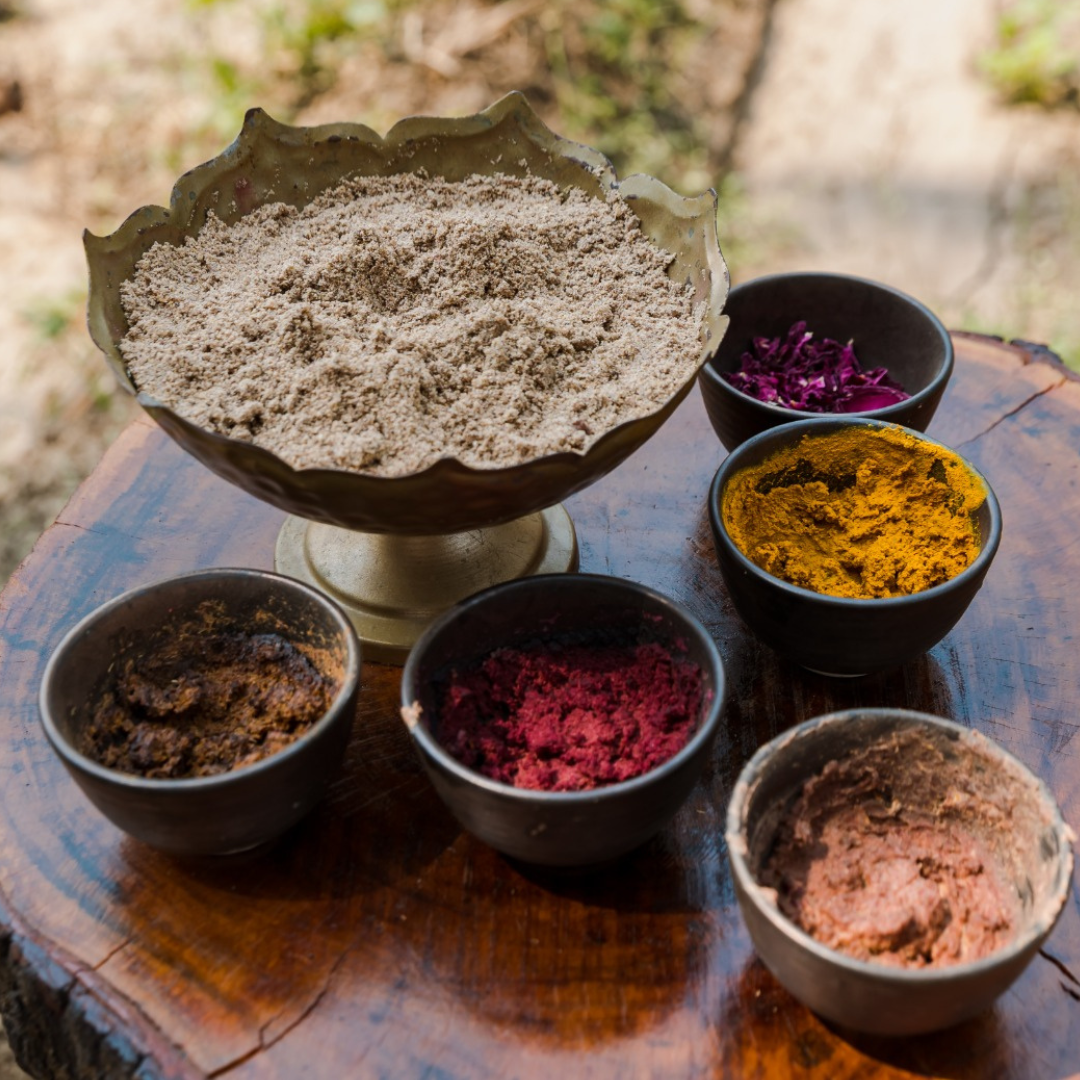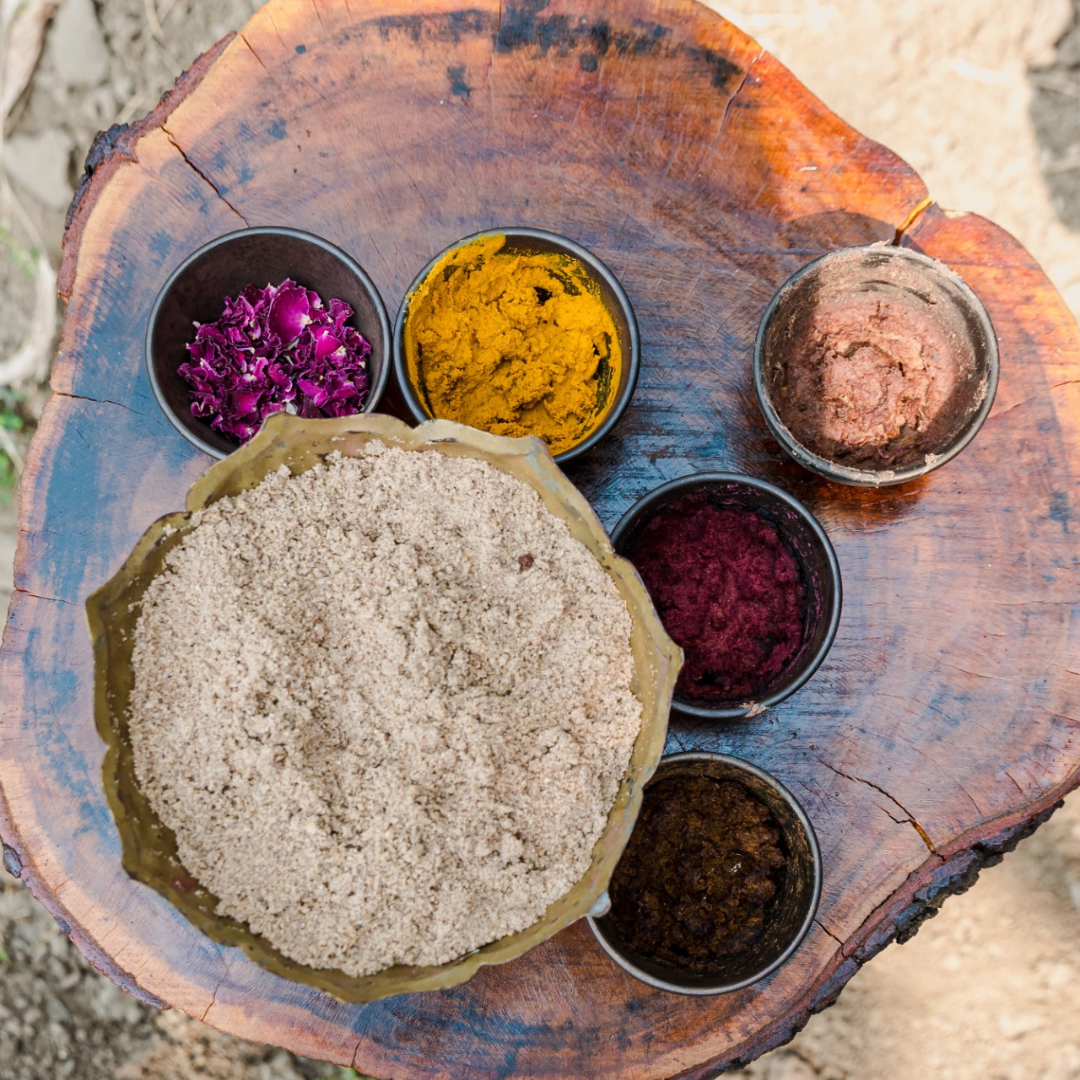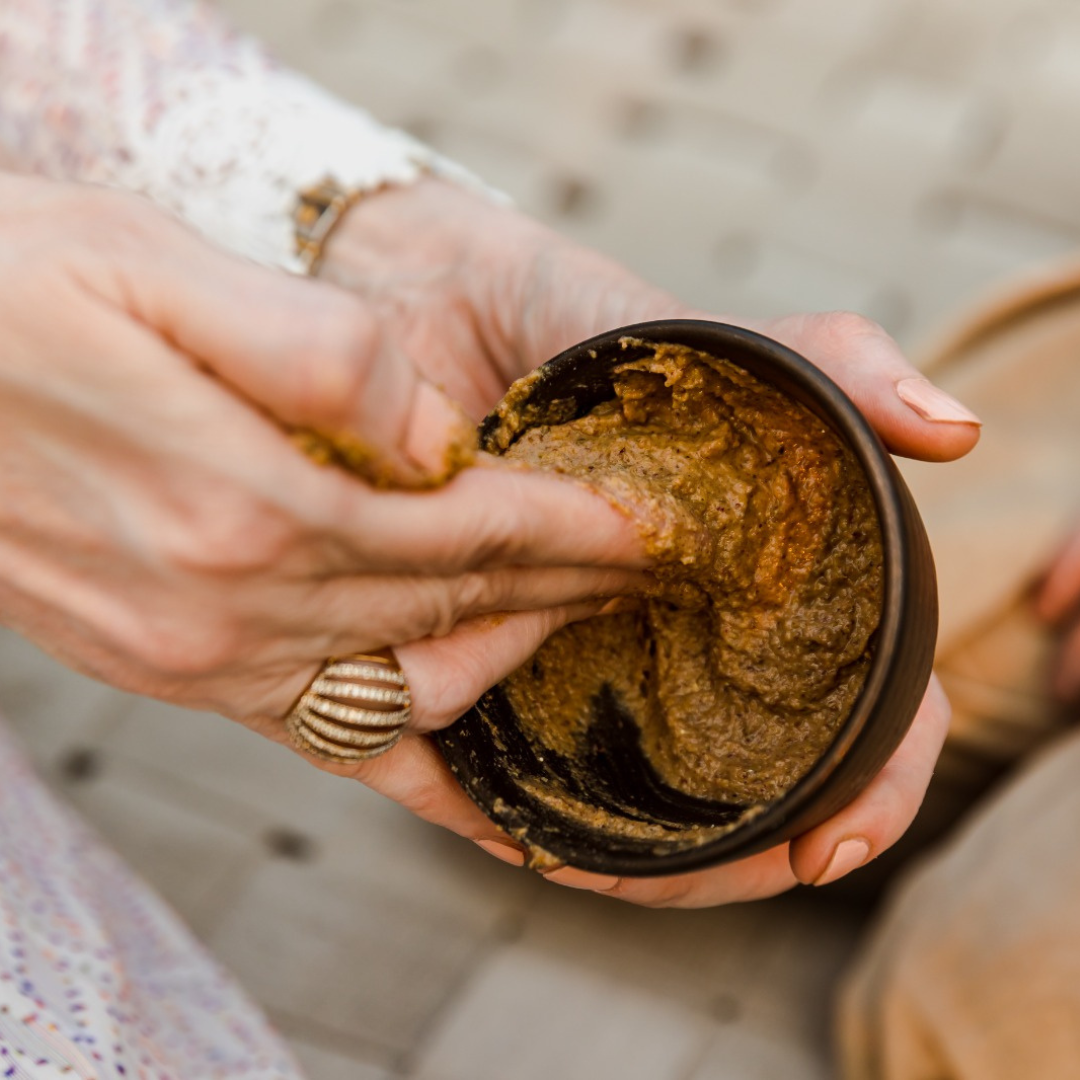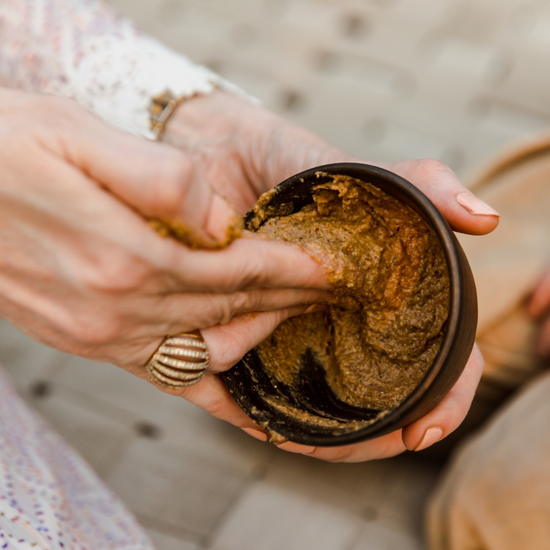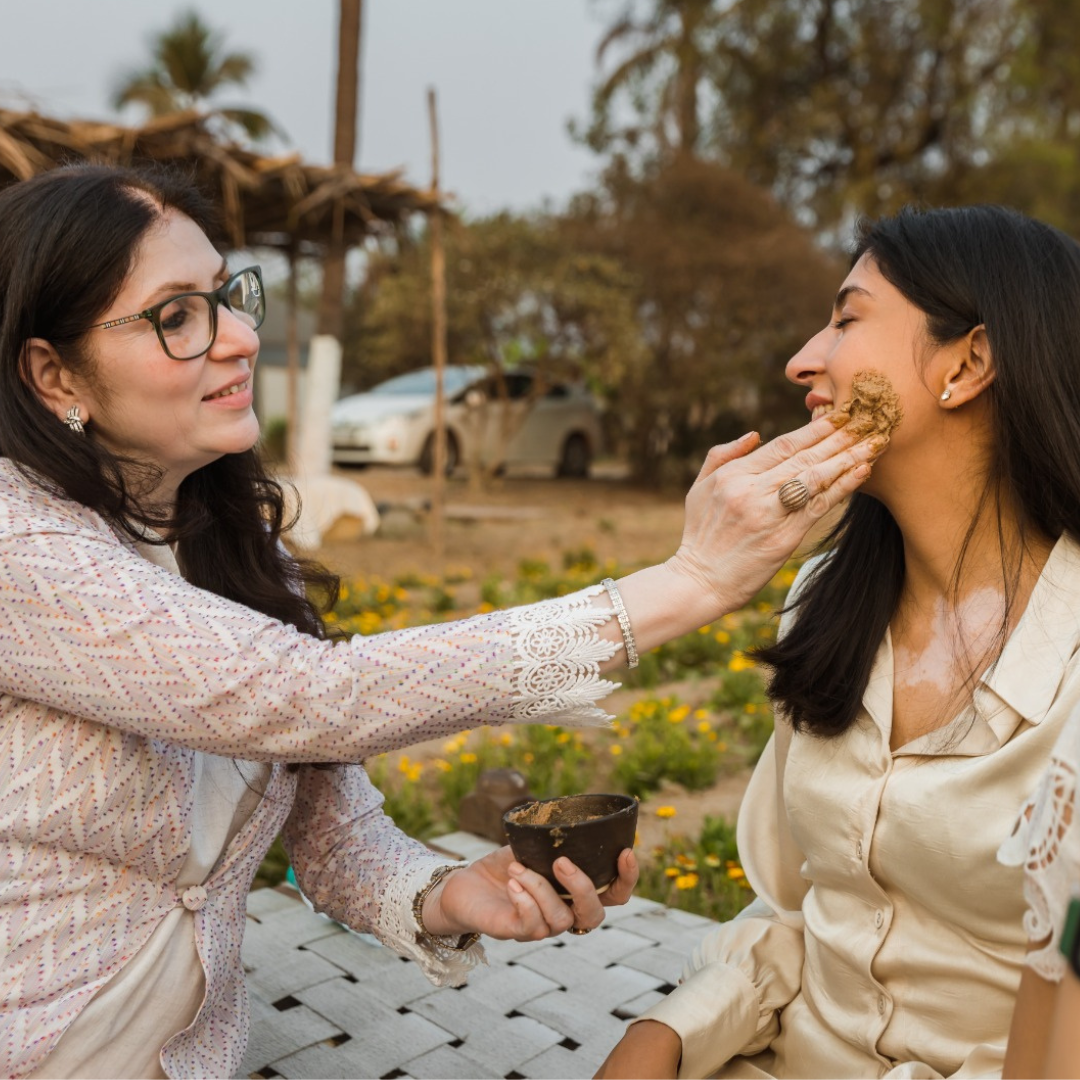 Great Products but delivery timeline is not really great
the ubtan is really nice and it gives you glow and keeps your skin supple and clean. The Aroma is too good...
Very nice
I really liked the ubtan. I used it after making a paste with curd. It made my skin look very clean and even. There was a light glow that stayed for about two days. I use it every third or fourth day and skin has become very soft, plump and supple.
Though I also use other RAS products as well, so this effect could be additive. But urban's instant effect is quite visible.
Moreover it's aroma is very soothing and uplifting.
RAS Farm Fresh Radiance Ubtan
Fresh radiance ubtan
It is excellent product I loved it
Face ubtan
It is very refreshing. I felt visible difference in the skin. It felt softer than before.
Farm To Face Skincare
Our Philosophy stems from the desire to enchant our patrons with products containing only the 'ras' of nature and nothing else. Being the first 'farm to face' venture in India with our own farms and research lab, we make available the luxury of a beauty regime in the form of 100% pure, natural products!
Read More