Lavender + Tea tree + Orange + Lemongrass
Regular price
Sale price
MRP: Rs. 2,800.00
Unit price
per
Inclusive Of All Taxes
RAS handcrafted essential oils are packed with natural/botanical goodness for the wellness of your mind and body. A combination of only the purest essential oils to give you the perfect wellness experience from head to toe. Eucalyptus Pure Essential Oil (10 ml): Eucalyptus essential oil has an earthy, yet crisp aroma with woody notes that promotes a feeling of relaxation. Its invigorating fragrance stimulates the mind and improves blood circulation. This powerful botanical is known for its therapeutic analgesic, anti-inflammatory and antiseptic properties. Kashmir Lavender Pure Essential Oil (10 ml): The rare Kashmir Lavender essential oil has a sweet aroma with balsamic undertones that acts as a natural relaxant. Its soothing floral fragrance can be used as a perfume or to relieve headaches and calm the mind. It also has anti-fungal and anti-bacterial properties. A few drops in a hot bath or in a body oil can ease away stress and aid in a good night???s sleep. Sweet Orange Pure Essential Oil (10 ml): Sweet Orange essential oil has a sweet, fruity aroma that uplifts the senses, enhances the mood and detoxifies the body and skin. Tea Tree Pure Essential Oil (10 ml): Tea Tree essential oil has a reviving, earthy aroma that aids in refreshing the mind, clearing the skin of acne and immunizing the body from infection.
HOW TO USE

Use as a diffuser oil by adding a few drops with water to an essential oil burner.

For application on skin and hair, dilute with Argan, Almond or any other carrier oil. Add 1 or 2 drops of the essential oil to a teaspoon of your chosen carrier oil and blend well. 
COMPLETE INGREDIENTS

100% Pure Organic Eucalyptus Essential Oil, 100% Pure Organic Kashmiri Lavender Essential Oil, , 100% Pure Organic Tea Tree Essential Oil, 100% Pure Organic Sweet Orange Essential Oil.
ADDITIONAL INFORMATION

Keep the product in a cool dry place away from sunlight and closed at all times.

For external use only. Avoid contact with eyes, If contact occurs, rinse thoroughly with cool water. Conduct a patch test on your skin before proper application. To test your skin for allergy, apply a 1-inch patch on the inner, lower arm, rub it in and leave for 24 hours, observing any signs of a reaction. If you are already using several actives in your regime, kindly consult the team for details.

As our products are handcrafted with natural & organic ingredients in small batches, there may be slight variations in their color and aroma.

Refer to brand website for updated complete ingredient list.

This product is manufactured by:

RAS BEAUTY PRIVATE LIMITED C/o Adithya Bio-Tech Lab & Research Pvt Ltd, 14&15/7, Nandanvan Road, Chandanidih, Raipur, Chhattisgarh, India, 492099.

Country of Origin- IN
View full details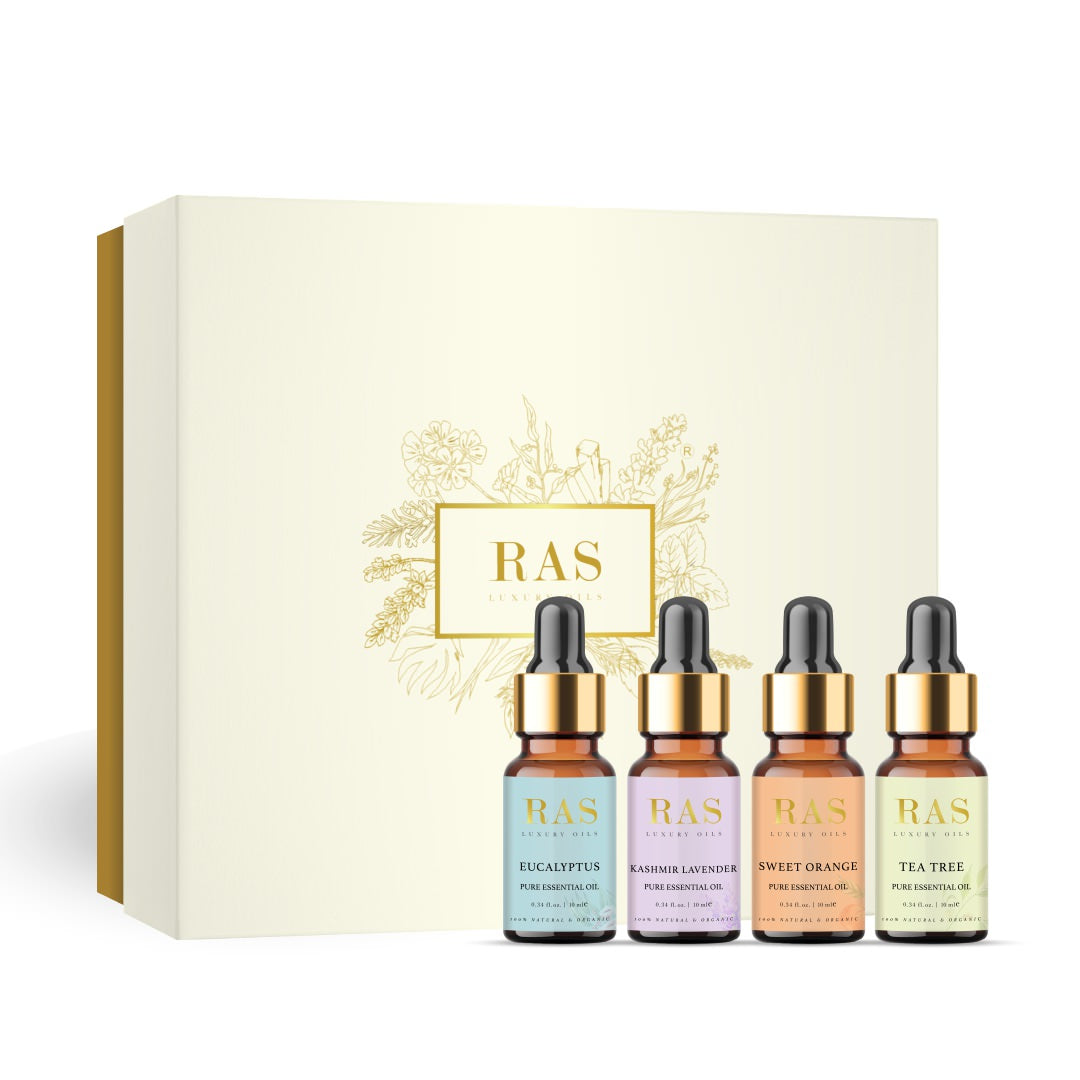 Farm To Face Skincare
Our Philosophy stems from the desire to enchant our patrons with products containing only the 'ras' of nature and nothing else. Being the first 'farm to face' venture in India with our own farms and research lab, we make available the luxury of a beauty regime in the form of 100% pure, natural products!
Read More